Members of Let's Kick ASS Palm Springs (LKAPS) enjoyed a free bowling social on Thursday, July 20 at Palm Springs Lanes in Cathedral City. The event was part of the group's monthly bowling social, which is normally $15 per person. However, LKAPS was able to offer the event for free thanks to donations and grants from organizations like Richmond Ermet Aid Foundation (REAF) Palm Springs and PhRMA.org.
The bowling social was a great way for members to beat the heat and have some fun. There was plenty of laughter and good fun. The event also gave members a chance to connect with each other and build community.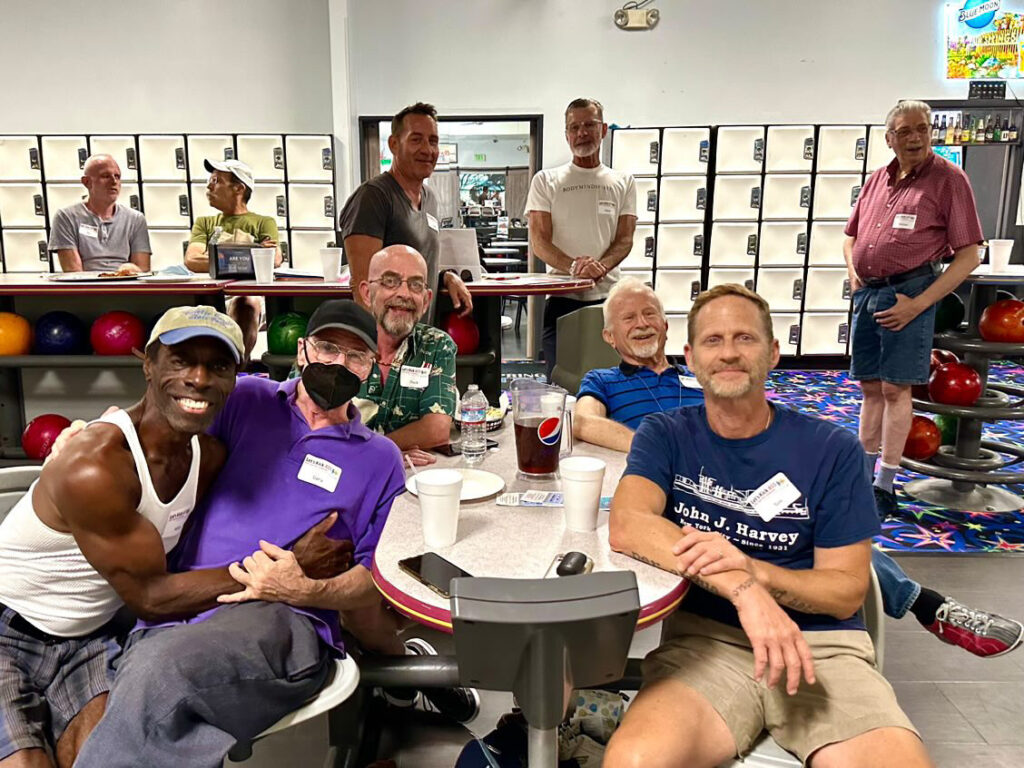 LKAPS's mission is to help people reduce the isolation and stress of living with AIDS Survivors Syndrome. The group is committed to providing its members with opportunities for social connection, HIV & Aging Educations and Advocacy.
LKAPS offers a variety of social events, including coffee socials, dine arounds, bowling, and potlucks including our Thanksgiving Day potluck. We are planning day trip to the Norton Simon Museum in late August and another trip to Idyllwild Pride in October. We also offer The Roundtable, a discussion group that meets twice weekly: Tuesdays online and Fridays in-person.
Recently: LKAPS and the Brothers of the Desert received a grant from BEAM.community The organizations have partnered to provide a wellness-focused discussion group with facilitators to overcome isolation, build and reinforce a self-affirming community, and overcome prevailing stigma present in Black gay male centered activities. This successful collaboration will oversee the development of an expanded wellness summit and online speaker series for Black gay men over the age of 50 living with HIV.
If you are interested in learning more about LKAPS or getting involved, please visit their website at https://lkaps.org/.