Let's Kick ASS (AIDS Survivor Syndrome) Palm Springs
Social Connection, HIV & Aging Education and Advocacy
People feel better when engaged in social activity. LKA Palm Springs helps long-term survivors overcome isolation by creating social opportunity. From our popular monthly potlucks, thrice-monthly coffee socials, and our movie nights, to now establishing annual events such as our June 5, Long-term Survivors Day reception and our Thanksgiving Day feast, LKAPS benefits its members through engagement.
The 2021 theme is "AIDS at 40: Envisioning a Future We Never Imagined". The 2021 hashtag is #HLTSAD and #AIDSat40.
Upcoming Events
June 27, 2021

July 18, 2021

July 25, 2021

August 15, 2021

August 22, 2021
Timothy Ray Brown Memorial Bench Dedication Ceremony in Palm Springs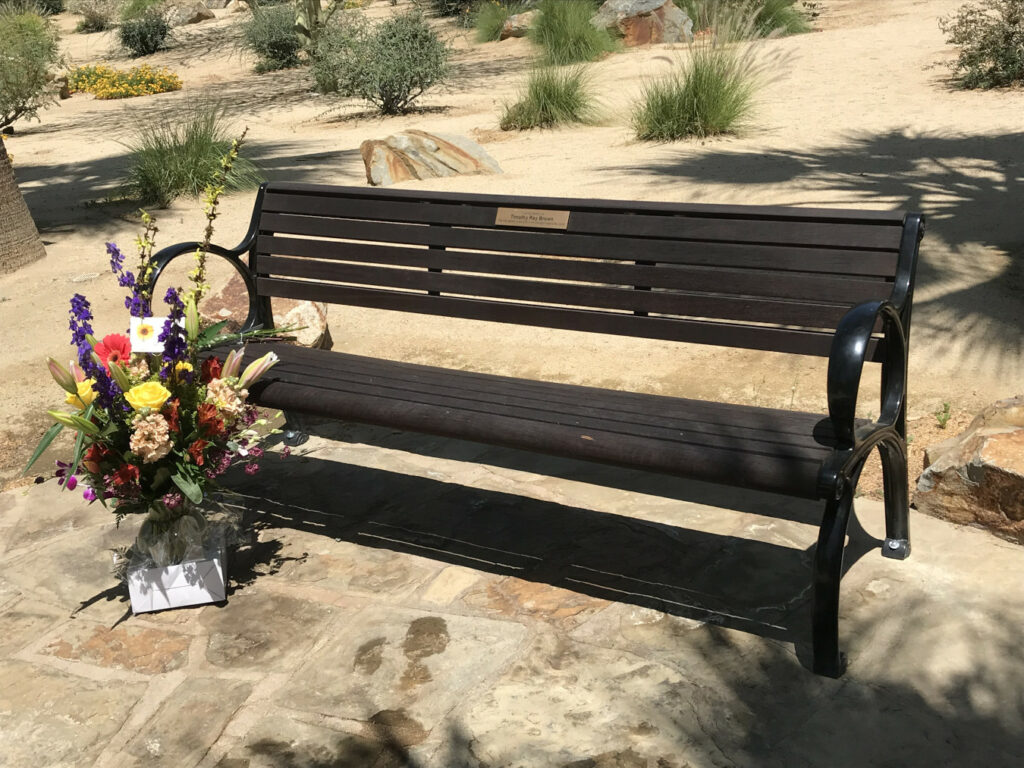 Let's Kick ASS (AIDS Survivor Syndrome) Palm Springs, HIV + Aging Research Project-Palm Springs (HARP-PS), Desert Healthcare District & Foundation and Until There's A Cure Foundation partnered with the National AIDS Memorial to raise funds to place a boulder in Timothy Ray Brown's honor at the National AIDS Memorial Grove in San Francisco, and a park bench in the Wellness Park at Ruth Hardy Park in Palm Springs. We had a dedication ceremony for the park bench on Friday, May 7 at 12:00 PM in Palm Springs.
Your Donations help us achieve our vision.
Let's Kick ASS Palm Springs has been recognized as a public charity by the IRS under code 501(c)(3). Donors can deduct contributions made to us, and we are "qualifed to receive tax deductible bequests, devises, transfers or gifts."
Donate
Signup for Monthly Newsletter