The Berlin Patient AIDS Cure !
Covering AIDS as a TV reporter was always more than just a job for me, and AIDS was always more than just a news story. As one of the first openly-gay TV reporters in the nation, I knew I had to tell the story from a gay man's perspective.In the beginning of the epidemic, when we were all losing so many friends, I had one wish, which was to see the end of it. I wanted to report on the cure. Finally, during the 30 year anniversary of the discovery of AIDS, I began to hear about the so-called "Berlin Patient," the only person in world history whom doctors considered cured. My producer Ryan McKeel, also a gay man, managed to find this miraculous patient, and Tim agreed to do his first TV interview with us for KPIX TV in San Francisco. Our story also aired nationally on the CBS Evening News. I will always be grateful to Tim for the opportunity to tell his story, and for the hope he gave, and will continue to give, to others who have HIV. I was honored to spend time with him and to be a vehicle he used to share his story with the world. -Hank Plante
How do I get my photos and memories on this page?
You can send an email to TRB@lkaps.org and we'll put it on the page. Please feel free to include a memory with your photo.
Timothy Ray Brown Boulder Dedication Ceremony in The National AIDS Memorial Grove
This past spring, Let's Kick ASS Palm Springs partnered with 5 other organizations on a campaign to raise more than $15,000 to establish memorials to Timothy Ray Brown, "The Berlin Patient" who was cured of HIV and an active member of LKAPS. The National AIDS Memorial Grove in San Francisco has announced the dedication of Timothy's memorial boulder for Saturday, October 16 at 9:00 AM. Board Member Tim Hoeffgen, who was Timothy's partner, will offer a remembrance during the ceremony. All who are able are invited to join Tim in representing us at the dedication.
The memorial campaign also funded the placement of a bench dedicated to Timothy's memory in Wellness Park here in Palm Springs. The dedication of the bench took place on May 7, 2021. Honor Timothy's gift of hope — and yourself — by spending some time in this peaceful setting when you need to get away.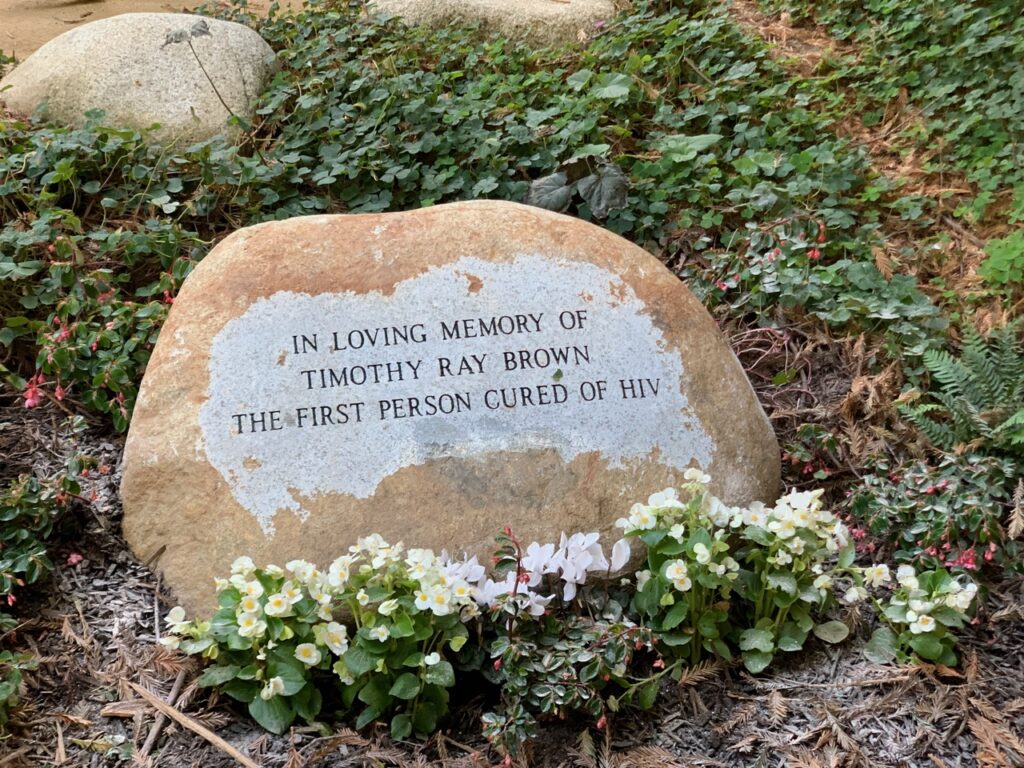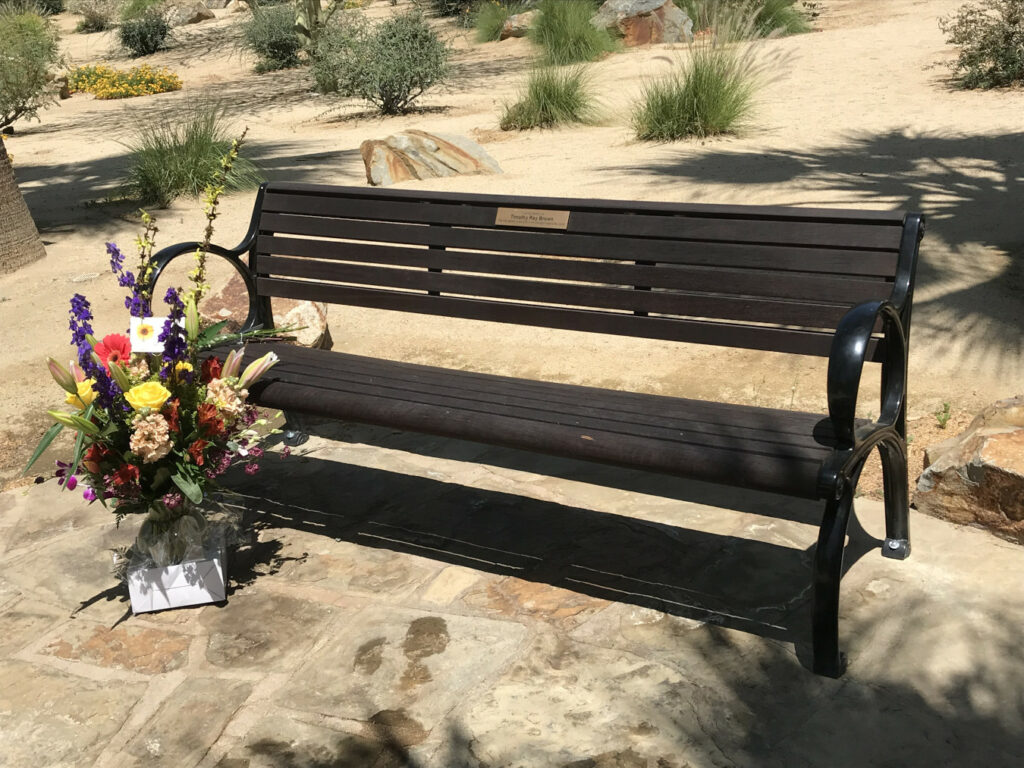 Timothy Ray Brown Memorial Bench Dedication Ceremony in Palm Springs
Let's Kick ASS (AIDS Survivor Syndrome) Palm Springs, HIV + Aging Research Project-Palm Springs (HARP-PS), Desert Healthcare District & Foundation and Until There's A Cure Foundation partnered with the National AIDS Memorial to raise funds to place a boulder in Timothy Ray Brown's honor at the National AIDS Memorial Grove in San Francisco, and a park bench in the Wellness Park at Ruth Hardy Park in Palm Springs. We had a dedication ceremony for the park bench on Friday, May 7, 2021 at 12:00 PM in Palm Springs.